Simple, Delicious & Healthy Cookies
April 23rd, 2015
I'm obsessed with these cookies.  I found them on Ambitious Kitchen when I was searching for healthy snacks for my toddler that had less sugar than most other snacks on the market…or even the homemade snacks.  This healthy cookie easily takes the place of granola bars and other snacks full of sugar and additives.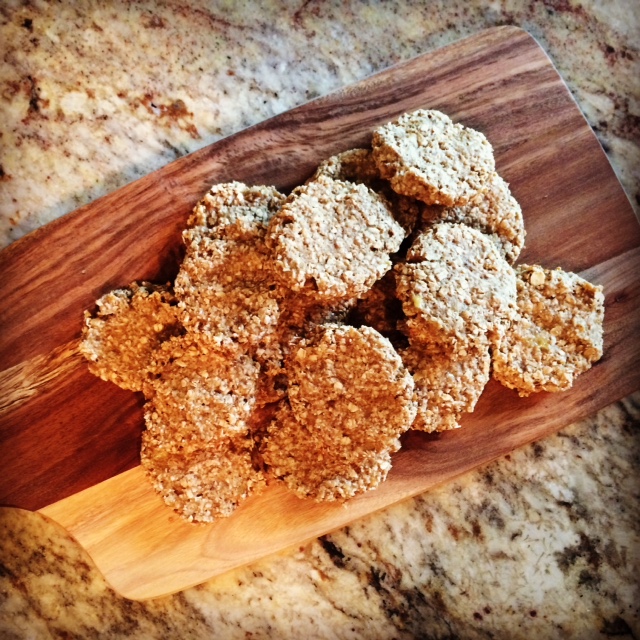 I eat them nearly every day and my toddler loves them too!  Literally 2-ingredient healthy cookies.  Bananas and oatmeal.  You can add in any mix-ins you like…think mini chocolate chips, peanut butter, peanut butter chips, raisins and so on.  My go-to is cinnamon and vanilla.  A sprinkle of cinnamon and a splash of vanilla and these are amazing for breakfast or on-the-go snack!
Simple, Delicious, Healthy Cookies
2 Ripe Bananas
2 Cups Oatmeal
*I use one cup oats that have been ground in the food processor that I keep on hand and 1 cup standard oats
*I also use quick-cooking oats, but I'm sure regular would also work
Mash up the banana by hand or put in the food processor, add oatmeal and mix well.  Add in your preferred mix-ins at this point (cinnamon and vanilla, can't go wrong!).  Place a dollop on a cookie sheet and press them down flat to a thickness you like (they do not puff during baking).  I use the smallest melon baller to get them even in size.  Bake in a 350* oven for 10-12 minutes and wallah!
I freeze them and take them out each morning as needed.  I hope you enjoy these healthy cookies as much as we do!