Healthy Banana Oatmeal Pancakes
August 14th, 2015
So I've tested healthy pancake recipes several times and finally come up with a recipe that I love!  These banana oatmeal pancakes are delicious for the entire family and easy to make.
Ingredients:
1 ripe banana
1 cup oatmeal
1 egg
1 tsp baking powder
1/4 cup almond milk (or whatever milk you like)
1 tbsp honey
Pinch of salt
1/2 cup blueberries (frozen or fresh – or whatever fix-in you like)
Throw everything except the fix-in in your food processor – mix until well blended.  Add more milk or oatmeal if needed to create the texture of standard pancake mix.  Fold in your fix-in and you're done!  I use my large scooper to make the pancakes all the same size and cook in a non-stick pan or regular pan with cooking spray.  Treat them like standard pancakes and flip with the first side is golden brown.
You can top with a drizzle of honey or maple syrup, but I eat them without anything else on top and love them!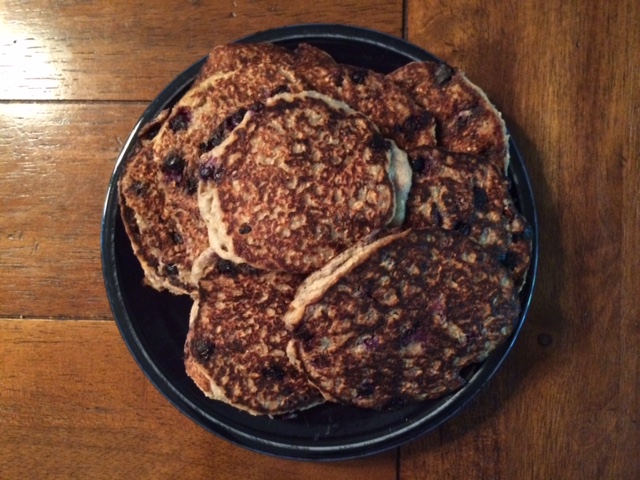 Enjoy!