Guest Blog / Best Wedding Registries
February 16th, 2017
The Best Places for Wedding Registries by Wendy Dessler
There is nothing more exciting for a Bride and Groom than setting up their wedding registries. This is their chance to show their taste, and to express themselves as a couple. This is also a very thoughtful and considerate way of helping your friends and family provide you with gifts they know you will cherish.
The needs and desires of each couple are different. While some start their union with very little and build their homes together, others begin with a fully furnished home allowing them to receive select items to complement their lives. We have selected the top five places to register. We think you will agree this list will satisfy any couple as they begin their lives together.
Honeyfund is one of the most popular registries in the country. It was created by a couple who wanted to begin their lives as a married couple by going on the honeymoon of their dreams. With Honeyfund, family and friends can donate to the trip or purchase special gifts. For example, the couple may receive the gift of a romantic dinner on the beach, or a relaxing massage while you are in their private paradise. But Honeyfund doesn't stop there. The Honeyfund website offers traditional gifts, gifts for the first year of married life, and even down payment fund accounts. There is something for everyone and every budget.
Plumfund is a site set up for people to tastefully share their needs, dreams, and desires with people they love. Perhaps the couple has already bought a home, but are in need of home improvements, additions, or furnishings. Perhaps they are paying off debts in order to afford their growing family.
Maybe they would like their gifts to be charitable donations. No matter what the situation is, Plumfund is the perfect platform to show how much you care. By registering with Plumfund, the exact goals are set and everyone is allowed to contribute toward the future of the young family.
Williams-Sonoma offers everything from professional grade cookware to unique and high quality home decor. Their selection and quality makes them an obvious choice for our registry list. But there is more.
Williams-Sonoma provides a 10% wedding discount on purchases up to six months after the wedding date! They also include free bonus gifts with some registry purchases and you can sit down privately with a registry specialist to help you create your registry and answer any questions you have.
The name Macy's means quality. With the wonderful tools available today, selections from Macy's vast inventory can be made from any point in the country. Newlyweds can enjoy a beautiful and stylish gift from Macy's even if they do not live near a store. Macy's has been a top choice for families since 1851.
You may be surprised to see Best Buy on our exclusive list, but they have earned their position. People today love their electronics. Best Buy has a variety of electronics as well as items for every room of the home. Couples can select an item and different people can contribute to that item until enough has accumulated to make the purchase. There are reward programs that offer bonus dollars to help couples complete their purchase. With their high-tech site, you can update or add to your registry from your computer, phone, or in the store. Best Buy is a winner!
There are many places a bride and groom can register. From department stores to home hardware stores, there is a registry available. But using these five sites allows you to cover all your bases and allows easy shopping and convenience for your family and friends. They will be happy to know they could help you build your life, live your dreams with these stress free options.
Wendy Dessler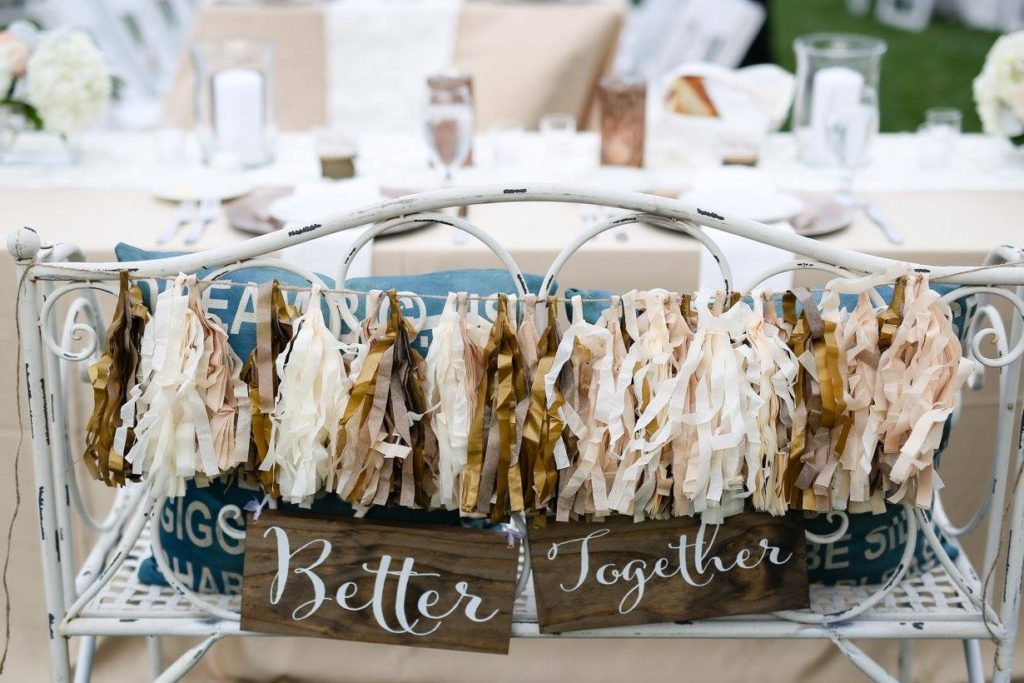 Author Bio
Title: Super-Connector at

OutreachMama

Wendy is a super-connector with

OutreachMama

and

Youth Noise NJ

who helps businesses find their

audience online through outreach, partnerships, and networking. She frequently writes about the latest advancements in digital marketing and focuses her efforts on developing customized blogger outreach plans depending on the industry and competition. You can contact her on

Twitter

.