What I Learned From My Wedding Planning Internship
August 27th, 2018

My wedding planning internship taught me the importance of the details, the knowledge a planner has, and why everyone needs a wedding planner!
---
"The Intern"
My name is Hannah Gilliam, and I worked for Something to Remember Events in a wedding planning internship during my summer home from college. This fall I will be starting my Junior year at Spring Arbor University studying Business Administration. My dream job is to work as a wedding planner.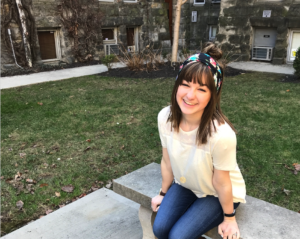 This summer was an incredible opportunity for me to learn and experience what it's like to work alongside of a wedding planner. Throughout my almost four months home, I worked with both Jennifer and Michelle, assisted on six weddings, one birthday party, went to countless meeting, and worked on social media marketing. This wedding planning internship made me feel excited beyond words. I know so many people who get four year degrees for a specific career, and then once they start, they realize they hate it. Working with Jennifer and Michelle lit the fire to my passion for planning.
My desire to be a wedding plann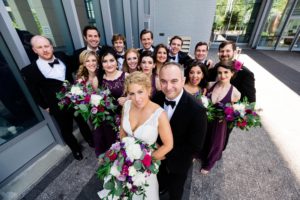 er stems from my love of people. I love to celebrate people through their journeys. Being a part of a great love story is not only a joy but a true honor. I want to help take away any worry and stress so the bride and groom can focus on each other and their friends and family.
What I Learned
It's All In The Details
Okay. Who hears wedding planner and immediately thinks of Jennifer Lopez? Running around fixing dresses, finding the drunk uncle, and doing it all while keeping the bride calm? I'm here to tell you, that's pretty accurate. On the actual day of the wedding, your wedding planner is working to finish every small detail. She sets your table numbers, steams your bridesmaid's dresses, pins on boutonnieres, makes sure you eat lunch…the list of the small details alone goes on and on. It's in the small details that a wedding is made personal and unique. Lots of people have an escort table, but how your wedding planner sets it up or dones it with florals changes everything.
It's Who You Know
One thing I learned at my wedding planning internship is how much "outsourcing" your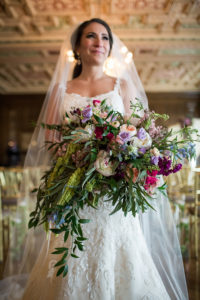 planner does. It's kind of silly now that I think about it because of course the wedding planner doesn't design the stationary or bring their own linens. A wedding planner works with you to find your florist, baker, caterer, photographer. Then they fill in any and every gap in between. The difference between a wedding planner and the internet is this: you can type into Google "best florists Columbus, Ohio", and I promise you something will pop up.
However, what a planner does is first get to know you as a couple. Are you simple and natural? Are you bright and unique? Then instead of telling you their favorite florist, they sit down and think through their network. They consider how your personalities, style, price range, and concept will match.
As you meet throughout the next year with your vendors, your wedding planner does two things.
They know the lingo, and they have vision! A wedding planner is going to work with your vendors to get the most of your money. They're going to understand how to best utilize different concepts.
They fight for you! A wedding planner will fight for you legally through the creation of contracts. But they will also fight for your ideas and vision!
You NEED A Wedding Planner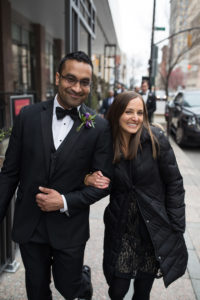 I want to be a wedding planner as a career…but still the first thing going in the budget will be for Jennifer or Michelle to be there! For me, it's not about needing help with my concept or contracts with vendors, it's about the little details. Hiring a day of wedding planner allows you to feel important, beautiful, and stress free.
The ladies at StR Events goes above and beyond the scope of why you hire them. Throughout your wedding day they are the point person. As you're going through the best day of your life you don't want to be bothered with questions from the photographer. Or the DJ asking if you want to do your first dance now. Or tracking down your bridesmaid who needs to give her toast. Working with these ladies allows you to be the top priority for once. If theres anytime to feel that way, it's you wedding day!
My Favorite Part Of The Summer
It was such a joy to work with and learn from these women. From my first wedding, I felt so supported and encouraged by them. They were always inviting me to meetings, venues, and networking events. They explained their philosophy behind everything, and by the end of the summer they could entrust me with so many different tasks and roles.
Thank you ladies!